212 NEW KING'S ROAD, FULHAM, SW6 4NZ
Opening times
Monday - Friday: 7:30 - 14:30
Saturday & Sunday: Closed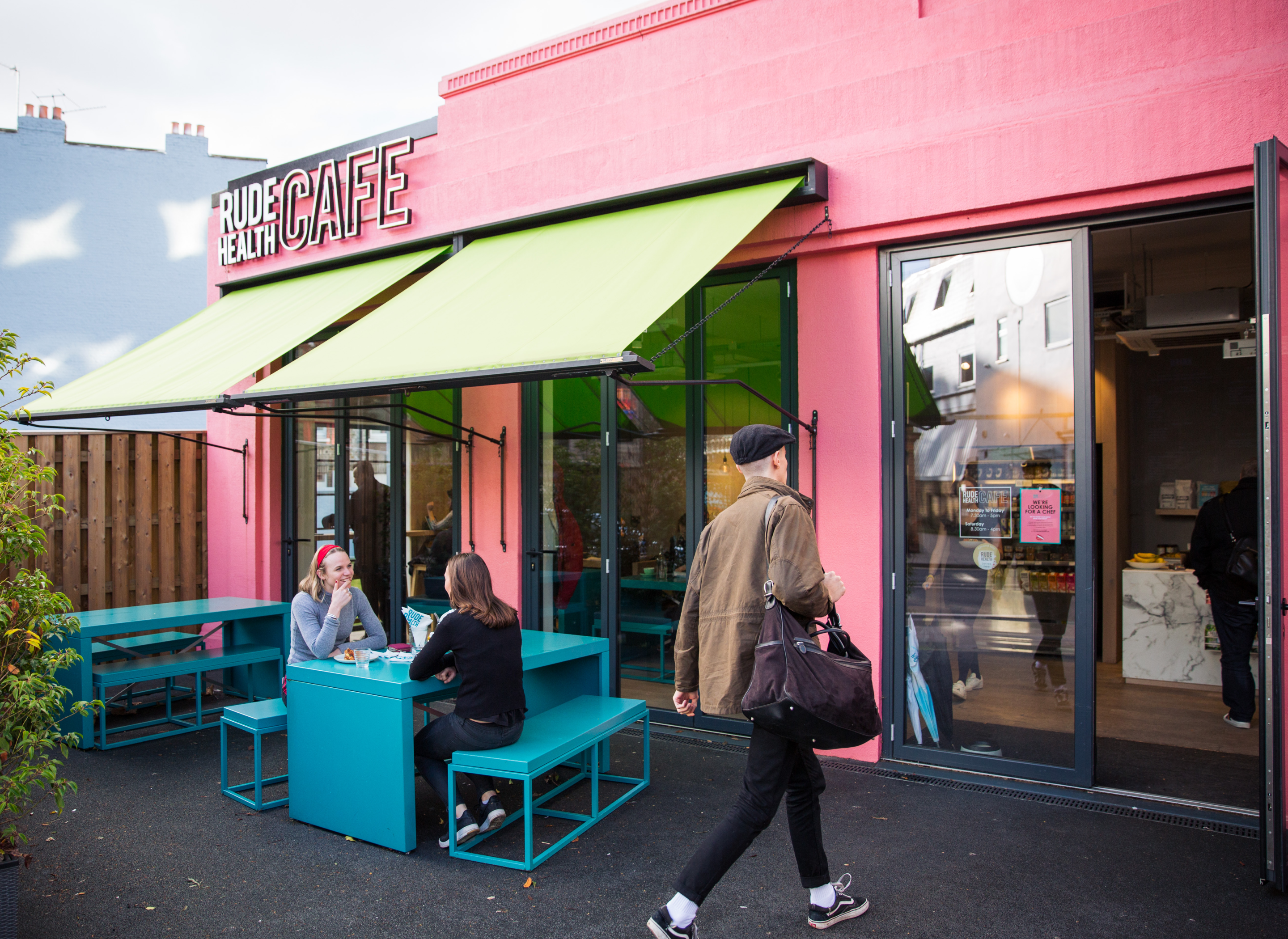 Food lovers meet your match
We founded our cafe in 2016 because we wanted a lunch spot that served the sort of food we were excited about. Fermented things. Organic things. Porridge-that-got you-out-of-bed-in-the-morning sort of things. Today, it is a shining beacon of delicious, nutritious food in our corner of London. Turmeric Lattés, Cheese & Kimchi Toasties, the best BBQ in town. You're in rude health when… you always go back for seconds.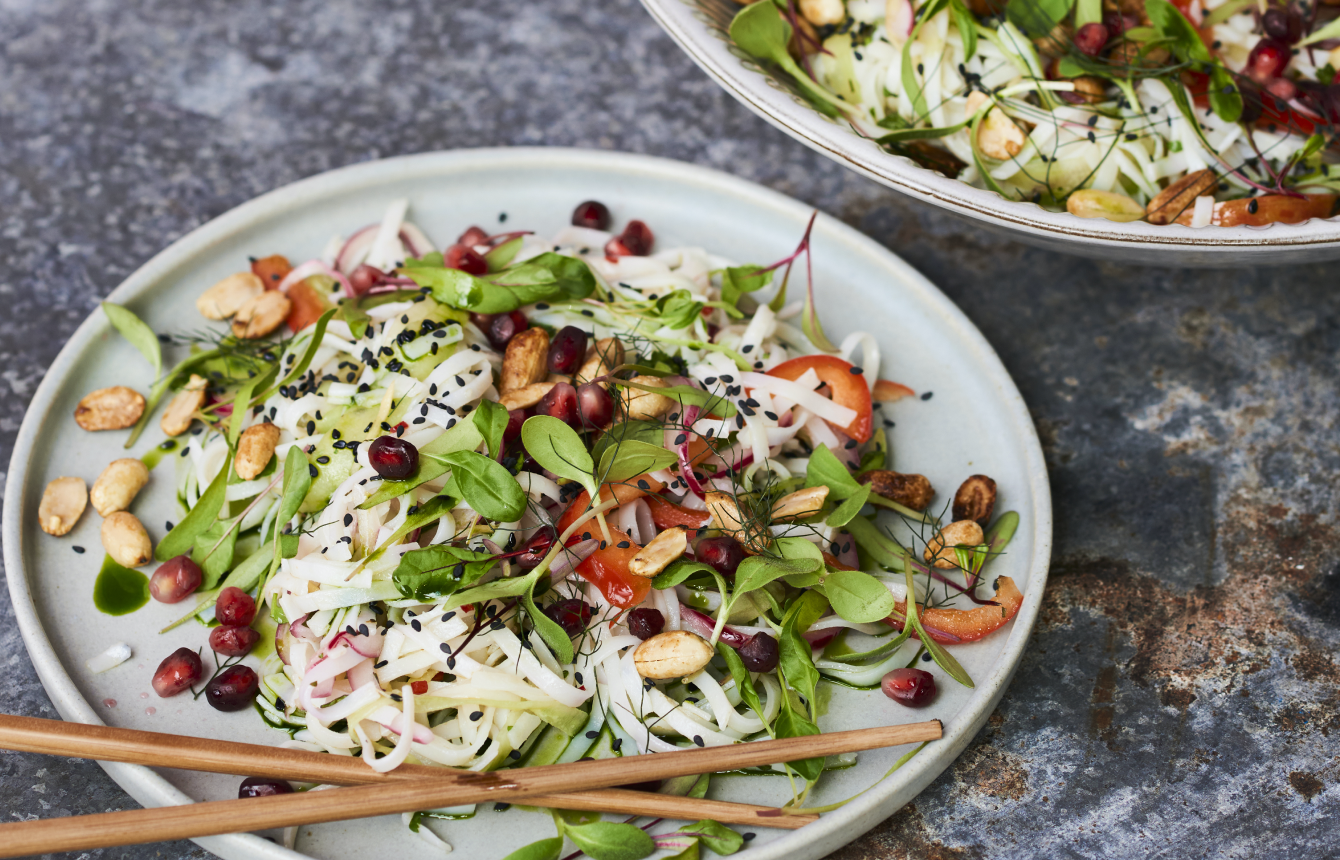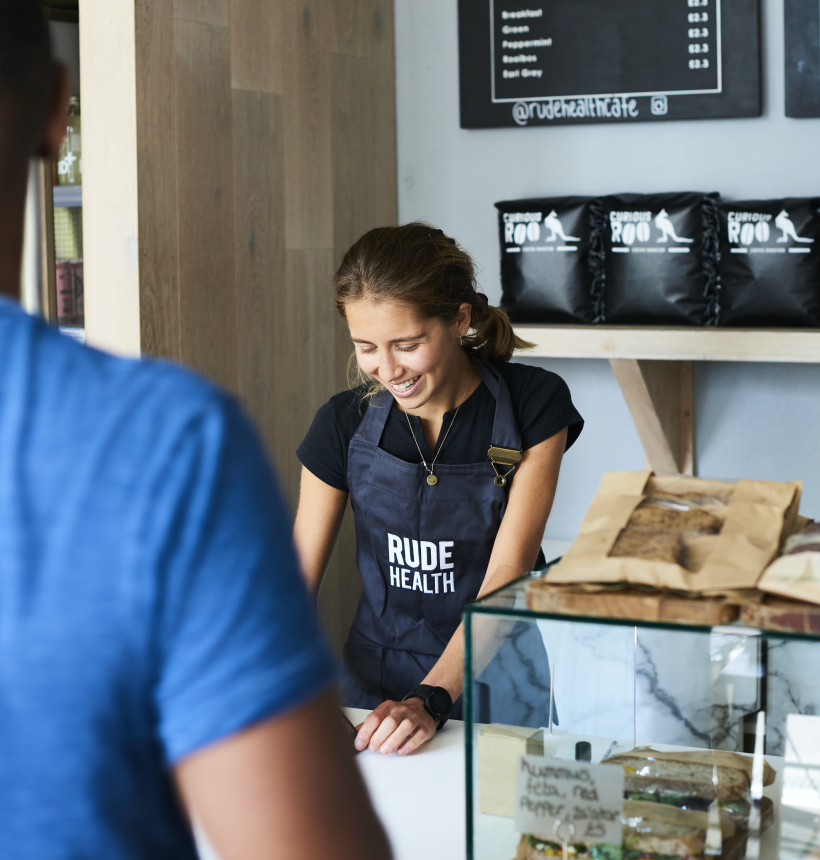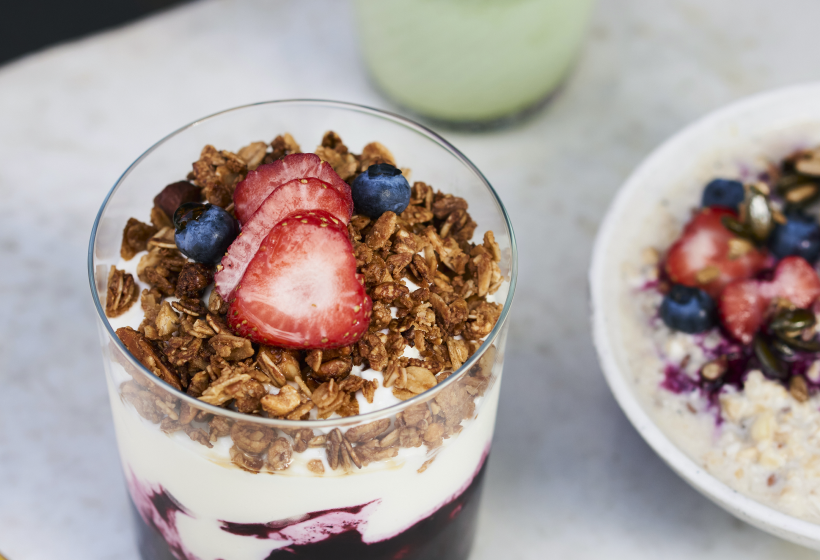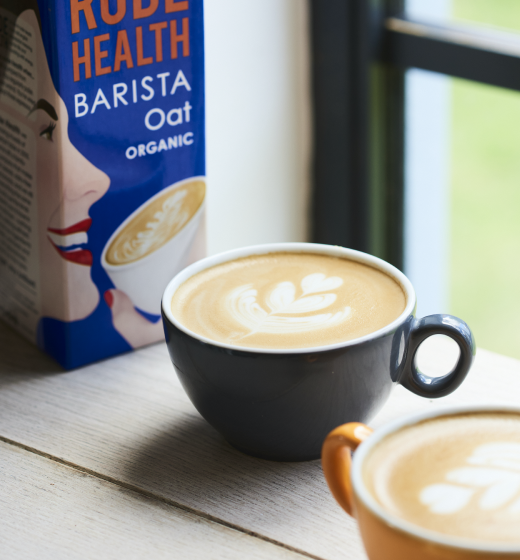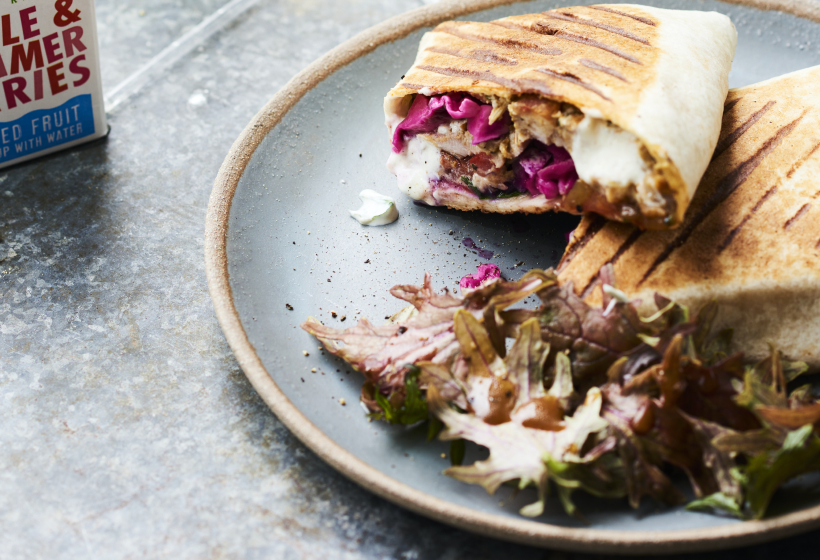 Drinks
w. Regular Milk or Dairy Free. Iced Optional
Coffee
Espresso / Americano

£2.50

Cortado / Macchiato

£2.50

Flat White / Cappuccino / Latte

£3

Mocha

£3.50
Not Coffee
White Chocolate Matcha

£3.80

Chai / Matcha / Turmeric / Beetroot Latte

£3.50

Hot Chocolate

£3.50
Smoothies
Defence: Pineapple, mango, papaya, banana, ginger, goji berries

£5

Energy: Strawberries, blueberries, banana, spinach, raspberries

£5

Detox: Apple, pineapple, spinach, kale, lemon, ginger

£5
Seasonal Drinks
Wimbledon Winner: Strawberry & Açaí lemonade

£5

Chunky Monkey: Banana, Manilife Peanut Butter & vanilla Milkshake

£5

Enchanted Forest: Jasmin & rosemary iced tea, elderflower & fizz

£5
Breakfast
Porridge
Just Porridge

£3.50

Plum compote & hazelnut praline

£6

Strawberry compote & Coconut yogurt

£6
All Day
Toasties
Smoked Bacon

£5

Egg, Cress & Mayo

£5

Tuna Melt

£5.50

Ham & Cheese

£5.50

Tomato, Mozzarella, Pesto

£6
CEREAL, POTS AND TOAST
Rude Health Cereal & Milk

£3.50

Yogurt Pot, Fruit Compote, Granola

£5

Avocado toast with chilli & seeds

£5.50

Scrambled eggs on toast & butter

£6
Lunch
Special
Cheesy Quesadilla & beans

£7.50

Frittata: Mozzarella, Tomato & basil

£3.50
Salads
Kale, Squash & spiced pepper

£7

Quinoa, Pear & spinach

£7

Lettuce y herbs

£7
Summer Toast
Ricotta, Figs & walnuts with balsamic dressing

£6.50
Waste not, want not
Our cafe is a living example of this. All surplus prepared food finds new homes and kitchen waste is collected and composted to use as soil fertiliser on farms close to London, which then grow the produce that will be used in our cafe once again.

We cook with seasonal produce that, wherever possible, is Organic, supporting local suppliers and only stocking our fridge and shelves with like-minded, sustainable and ethical brands.

Just like the food and drinks that we make, quality and sustainability are at the centre of our cafe's ethos and workings. We're even recognised by the Oceanic Standard for our efforts to cut out plastic. That's just a few ways our little cafe is blazing the way to a greener community.